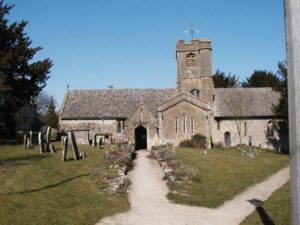 St Andrew's Church is of 12th and 13th century origins although the current structure is much changed since that time.
The Perpendicular tower and transepts were added in the 15th century and other major work was carried out in the 17th, 18th and 19th centuries.
The fact that so much work has been done tothe church through the ages bears witness to its importance to the surrounding communities and its continual use as an active place of Christian worship.  Although the main structure has now remained largely unchanged, the 20th century also made its mark on the church with some fine examples of modern stained glass and furnishings.
As part of the united parish of Sevenhampton with Charlton Abbots, St Andrew's Church provides regular prayer and worship for local people and visitors alike.
The following website has details about the village of Sevenhampton as well as church events    http://www.sevenhampton.org

If you would like to give to St Andrew's here are our bank details:-
Account:  PCC of Sevenhampton with Charlton Abbotts
Bank:  Lloyds (130 High St, Cheltenham GL50 1EW)
Sort:  30-91-87
Account:  00500620
You can also give by using the QR code on the link below.